AQUIESSE creates luxury products designed to evoke happiness and inspire a sense of hope and individual purpose.
We created luxury eco-minded packaging that looks so good you don't need to wrap it. The sub straight of this packaging saved space and weight while being transported resulting in saving the company thousands. The redesign of the packaging also gave the product a fresh look while using some of the same design language as previous versions.
The packaging was also made in wind-powered facilities using FSC certified materials. Making packaging for products is a double edge sword because you want it to perform well at retail but you must keep in mind that it will end up in the dump unless you are able to recycle it. We do not need any more landfill around our cities so we create these products with the end in mind.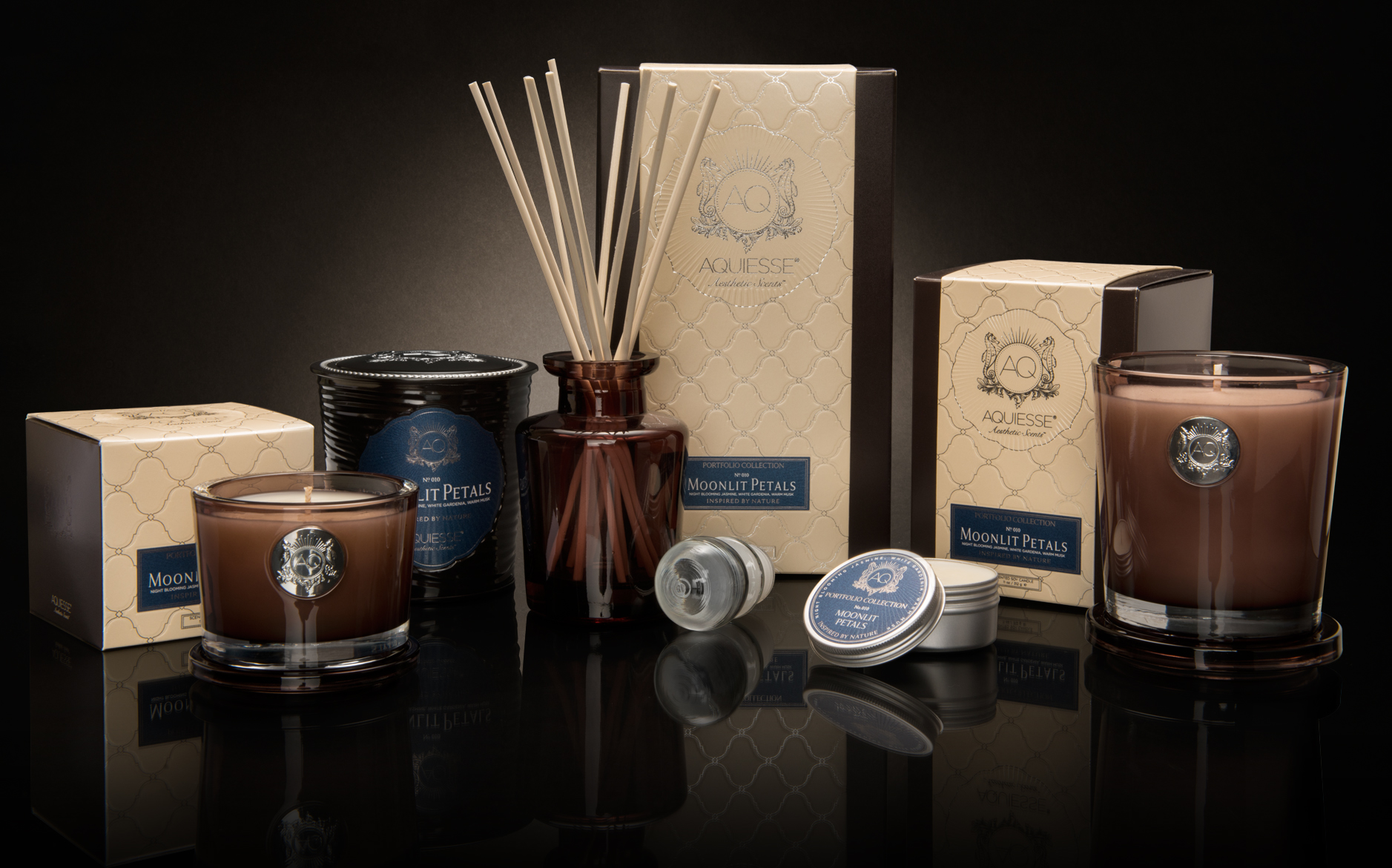 High Gloss UV, Silver Foil Hot Stamp, Pearlized Sheen, Micro Dot Textures, and Emboss finishes help make this packaging come to life.
AQUIESSE is recognized globally as a leader in the luxury home fragrance market. With a decade of experience, the Brand is distinguished by its mastery of exquisite fragrances inspired by nature, and coveted by the most discerning clientele for innovative yet timeless designs, unmatched quality and performance, offered at an unparalleled value. These product attributes combined with our conscientious commitment to higher purpose, human nature, and the planet…make us the essence of Mindful Luxury™.
The Company was founded in beautiful Santa Barbara, California by financier turned fragrancier, Michael Joseph Horn. Michael, having become a luminary in the world of fragrance and design, collaborates with some of the worlds finest perfumers to bring forth a suite of scents that is sophisticated yet approachable, intriguing yet soothing, and offers something to inspire everyone. Each and every candle is handcrafted in California at our headquarter facility, by artisans who take pride in their work while striving each and every day to live up to the values that guide our corporate culture, both personally and professionally. The art of creativity is backed by extensive research and craftsmanship to ensure that only the finest ingredients are used in the cleanest, best burning candles found in the world today.
We hope to captivate you and inspire you to live in the moment. Live with purpose and enjoy life. It's a wonderful world!
---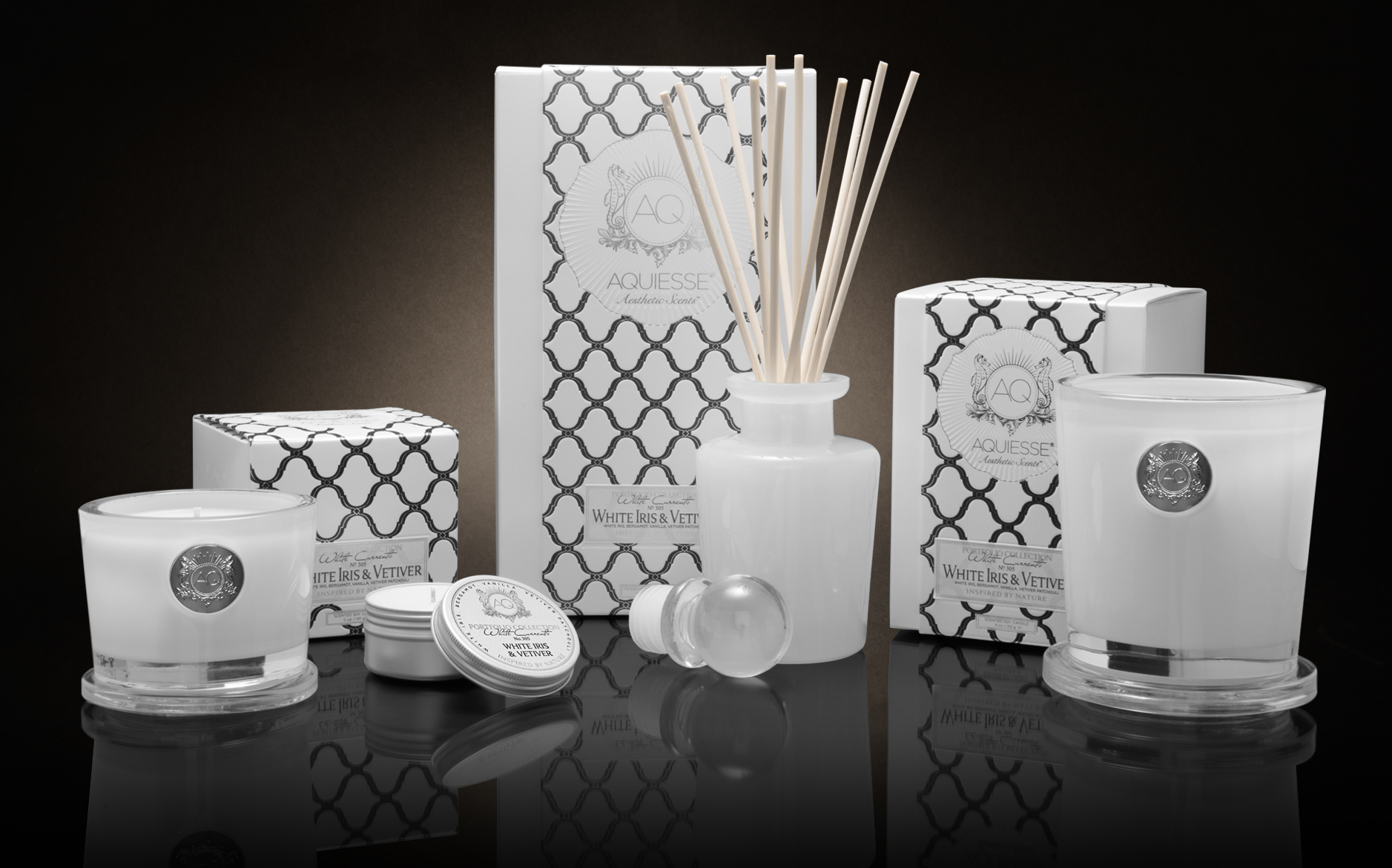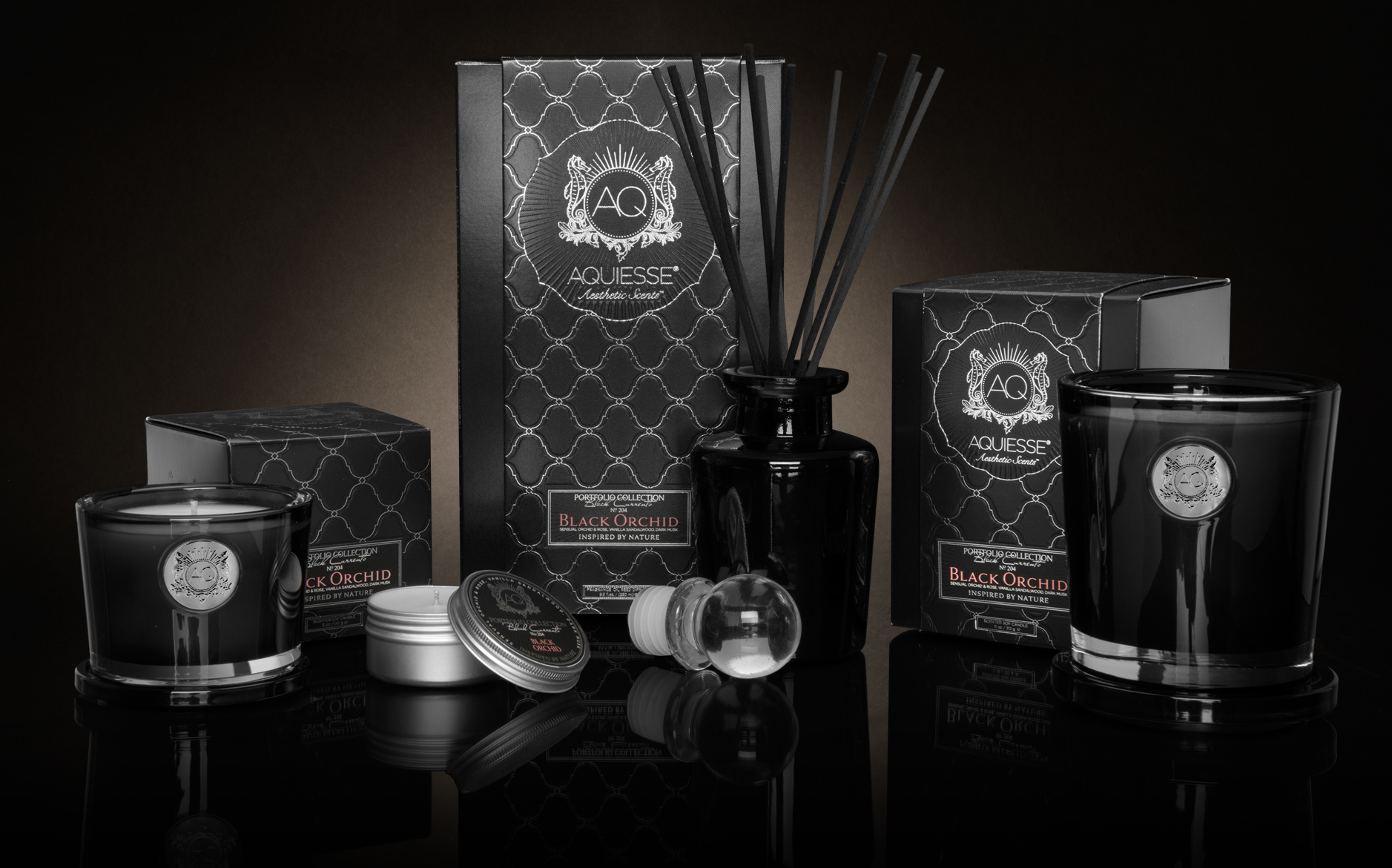 ---
Large Candles: Elegant, ultra-thick glass complements every style. Custom, heat-resistant cover doubles as a chic pedestal and can also be used to safely extinguish the candle and protect from dust when not in use.
Travel Tin: Elegance on the go. Refined and recycled tin with secure, twistable lid. Easily fits into a purse, pocket or cosmetic bag and ready for travel.
Luxe Tin Candle With Matchbox - Refined and innovative. Patented double wall stays cool to the touch while providing up to 100 hours of burn time. Unique lid houses the signature AQUIESSE matchbox and doubles as a stackable pedestal.
Perfume Reed Diffuser - Vintage inspired with a modern flare lends a classic touch to any decor. Elegant smoke brown decanter with glass stopper ensures product longevity, while our luxury, alcohol-free fragrances quickly scent a large room without overpowering the senses. 9.5 ounces. 12 reed diffusers. 3-6 month lifespan.
Client:
Aquiesse
Date:
2012-2013
Website: